Top Tips for Maintaining Your Generator This Fall Season.
Autumn is here! And with New Jersey's fickle fall weather it's a good time to ensure your generator is ready to go to work for you when you need it.
BJ to the Rescue!
BJ Travers, Esposito's Generator Service Manager, shared some of his best tips to help guide you with the care of your machine, "A generator is a sound investment to protect you, your family, and your property in the event of a power outage and is very much like your car, which you'd get serviced before a long road trip. Similarly, it's advised that you service your generator prior to storm seasons so that you're optimally prepared."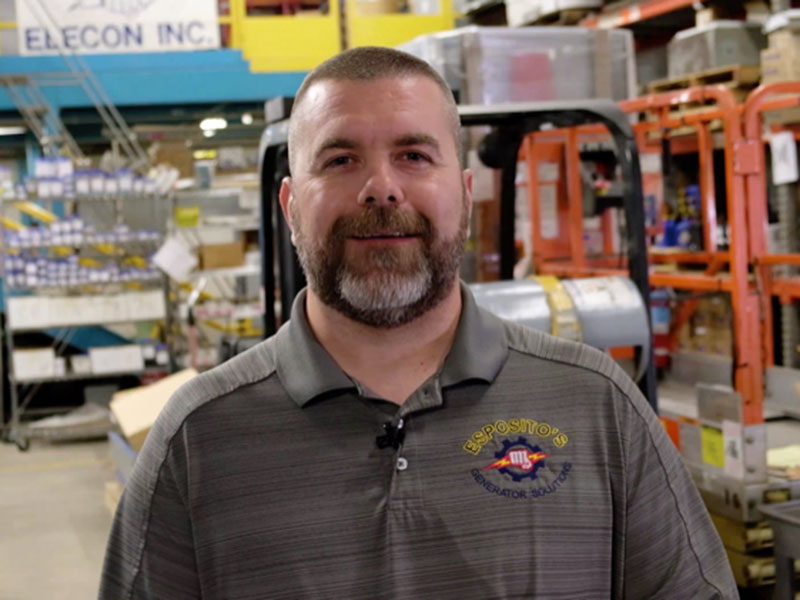 BJ's Generator Tips:
Be sure to keep your generator's end louvers and rear vent free from obstructions now that leaves are beginning to fall. Proper air flow is very important to keeping the engine cool.
Maintain your generator's proper oil viscosity and level, especially during an extended outage. Every manufacturer has different maintenance intervals and oil grade requirements; for added security, keep an extra quart of oil on hand for topping off the engine when necessary.
Change out the engine-starting battery every 2-3 years for increased generator dependability. The battery is under constant charge so that it's strong enough to start your generator when you need it most, but that constant charging shortens the life of the battery.
Generac generators have a convenience light on the ride side breaker panel door to alert you of the status of the generator – 'green' means the unit is ready to run, 'yellow' means the unit will run but is in need of service, and 'red' means the unit failed to start and is unable to run when needed. Any color other than green is a signal to call Esposito's service department to schedule a service appointment.
If you want to confirm that your generator is continuing to protect your home while you're traveling, Esposito's offers several remote monitoring options to meet your needs, including a remote monitoring app that allows you to check on the operating status of your generator at any time from your smartphone, tablet or computer.
For more information on Esposito's generator service plans, monitoring programs, or if you have questions or want to schedule a service appointment, call us at (973) 366-9902. Esposito's certified, factory-trained technicians are available for emergencies 24/7/365 and can meet all of your generator maintenance and repair needs.