Mom, Wife, & Woman in Business – Meet the Co-Owner of Esposito's Electric, Marissa Franklin.
Over the Last 10 Years, Marissa Franklin Has Taken Her Family-owned Company, Esposito's Electric, by Storm.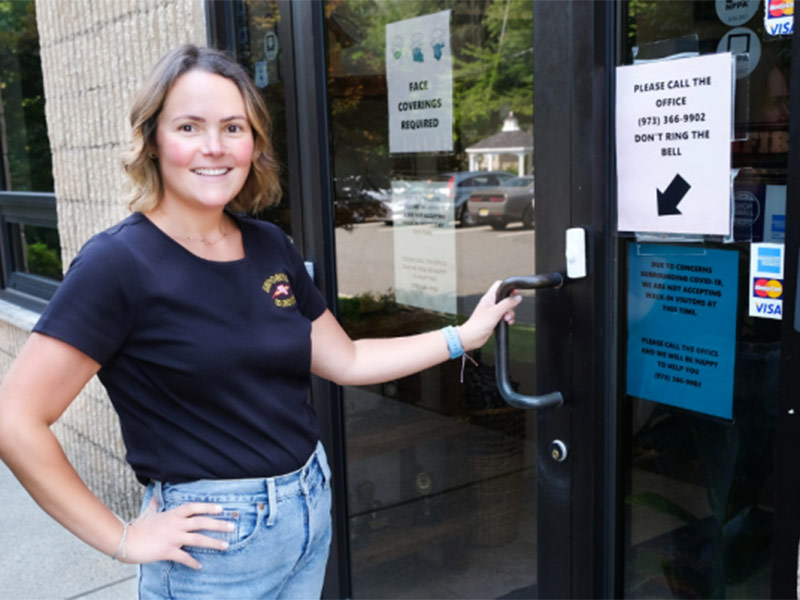 Being a successful business owner comes with responsibility, including being able to maintain a work-life balance. At Esposito's, maintaining a balance between family and work has always been an important aspect of their company culture.
"We really try to make it a priority that home life and personal life are taken care of and that work becomes not secondary, but equal," Marissa said.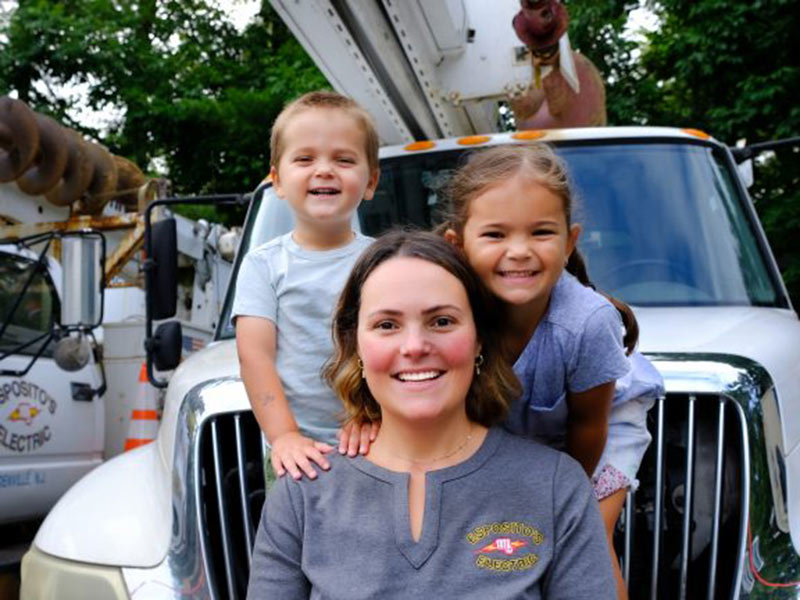 Taking time for herself and her kids is a priority among all her work responsibilities. As a woman running a male dominated industry, it can come with challenges. Marissa, along with her co-owner and brother Michael Esposito, started learning about the business at a very young age, thanks to her father.
"My father started Esposito's Electric when I was just a baby and I remember as a kid going to work with my dad and him putting me in charge of sweeping and organizing the shop," Marissa said fondly about her earliest work memories with her father, Joseph Esposito.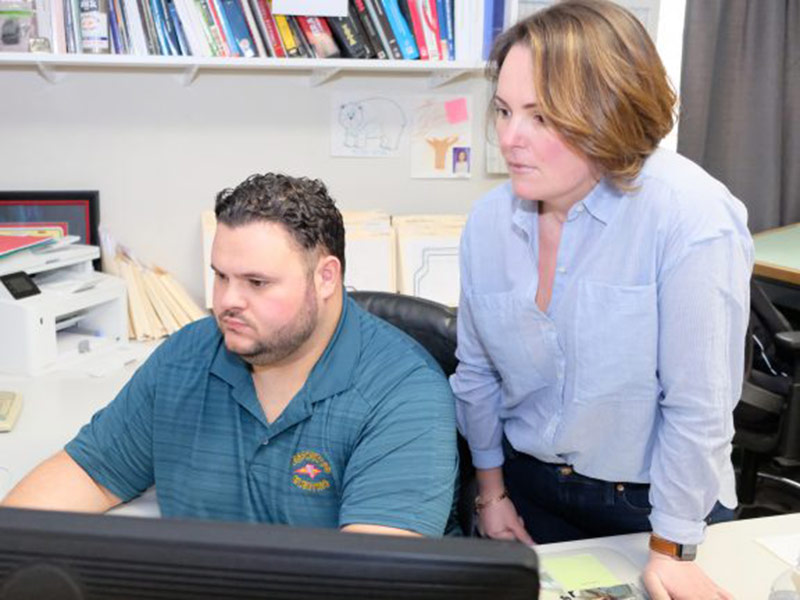 Marissa is proud of the outstanding field and operational staff working at Esposito's and says she wouldn't have been able to help take the business so smoothly into the next generation without them.
"Both the women and men working for us are versatile, extremely knowledgeable, and empowered to make smart decisions that will help our customers and our business," Marissa said.
Being a mother, in Marissa's position, has also helped develop her leadership skills, utilize them in her role at Esposito's, and thrive as a woman in her industry.
"I think being compassionate, friendly, and understanding are all important qualities that make a strong leader and business owner, especially in a field full of men," Marissa said.
As for the next generation of female leaders, Marissa says, "Keep going, keep moving ahead. Don't let anyone stop you from what you want to do and definitely don't let past stigmas or stereotypes be a barrier or restriction to your actions."
Marissa continues to take on many roles as a mom, wife, and a leader at Esposito's Electric, "I'm excited for the future of our business, serving the community I was born and raised in, and the new challenges that come with being a mom and a leader."